End-to-end analytics
Evaluate the efficiency of your business using more than 40 metrics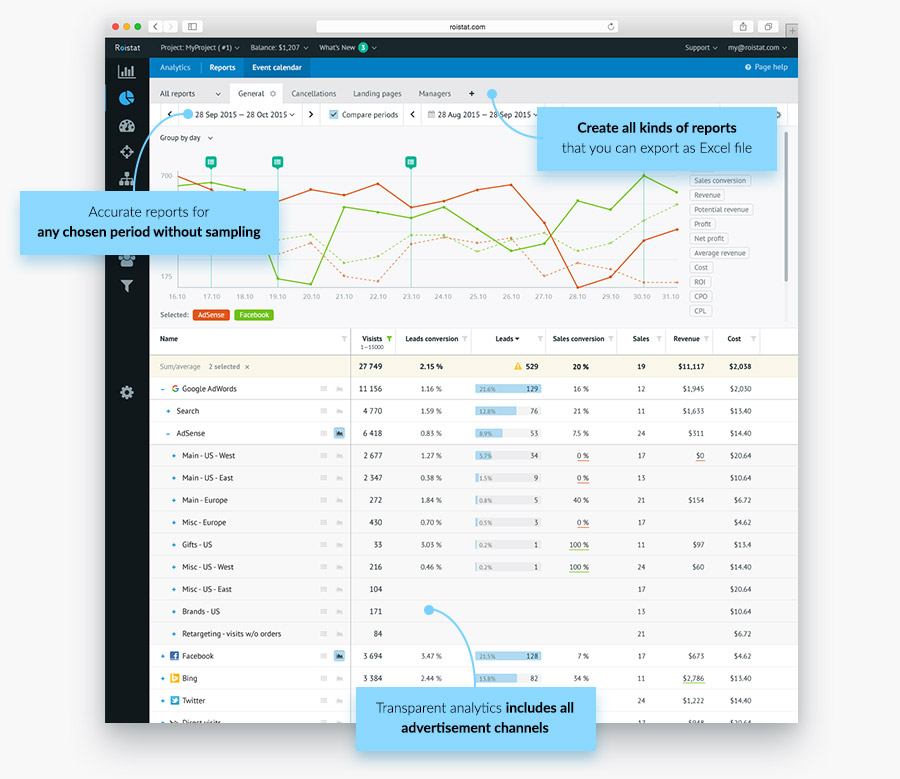 Only 5 minutes to connect
to any of 28 CMS/CRMs without help from a software engineer

Loads expenses
automatically or manually from any advertising platform

Online synchronization
Up-to-date data from your CRM
More features of Roistat's analytics
Frequently asked questions
Can I get data from analytics for personal use?
We have a powerful API which allows you to retrieve any required data.
Can I find a specific transaction from a CRM?
You can find any of your transactions in a CRM by its number. There is also a link in the transaction window which leads right to your CRM.
What is the level of detail in your reports?
All our reports provide the highest possible level of detail — right down to the keyword that was used.
How can I account for offline sales?
You can create your own channel in Analytics by typing it into the Roistat field in a CRM. For instance, by typing in "Store_OakSt." as the transaction source and specifying the employee salaries for this store, you can calculate the ROI of an offline store. And that's just one example. The possibilities are endless.