End-to-end analytics
Business-efficiency estimate based on 22 indexes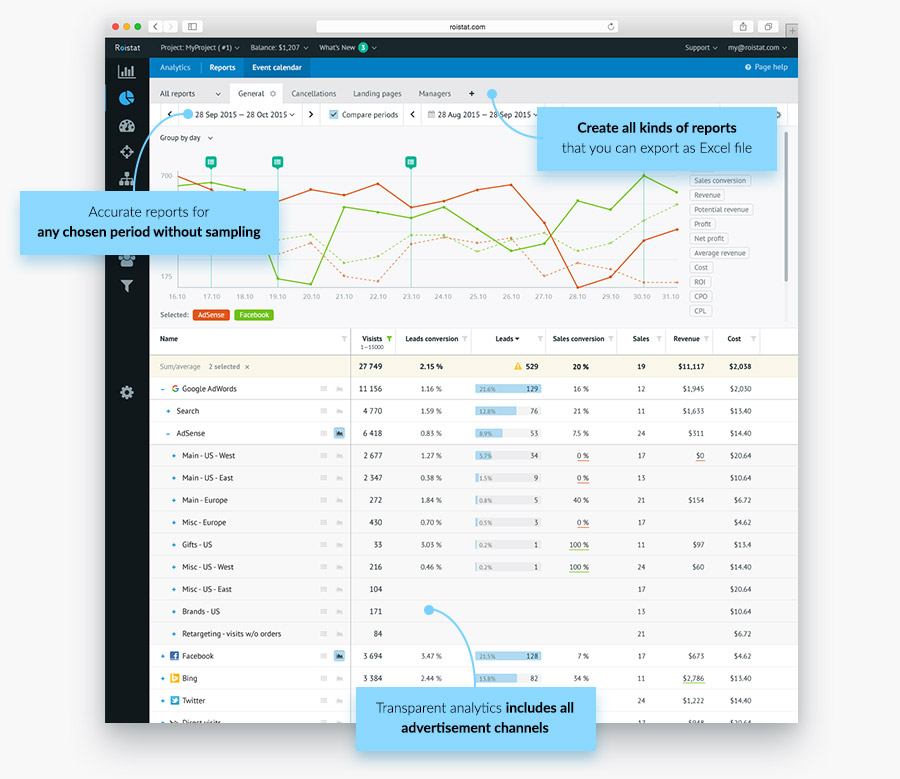 Only5 minutes to connect
to any of 28 CMS/CRM without calling the support

Loads expenses
automatically or manually from any advertising platform

Online synchronization
Up-to-date data from your CRM
More about Roistat Analytics
Frequently asked questions
Can I get data from Roistat Analytics for personal use?
We have a powerful API which allows you to get any data you wish.
Can I find a specific deal from CRM?
You can find any of your deals by its number in CRM. Also there is a link in a deal window which leads right to your CRM.
What is the level of detail in your reports?
All our reports have maximum level of detail - up to the used keyword.
How do I get the info on offline deals?
You can create your own channel in Roistat Analytics, by typing it into Roistat field in CRM. For instance, by typing the deal source «Store_OakSt. " and specifying employee salaries you can calculate the ROI of an offline store. And it's just one example. The possibilities are unlimited.