Advertising platform costs
Automatic and manual cost data upload
How do the ad costs find its way to Roistat?

Automatic upload from 7 platforms
Connection in 2 minutes

Manual cost data input
inside Analytics interface

Cost data loading
into Roistat via API
More about Cost Data upload

Automatic Cost Data upload
The most popular marketing channels are already integrated into Roistat. Setup takes only a few minutes. Read our
setup manual
.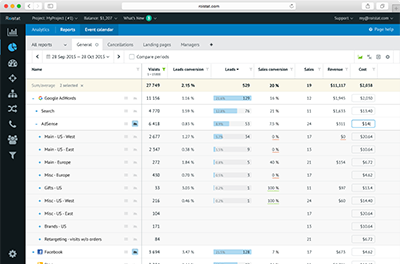 Manual cost data input
You can manually enter advertising costs from any period of time inside the analytics interface.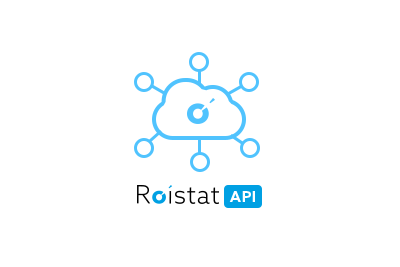 Cost data upload via Roistat API
And, of course, you can automize cost upload into database via API.
API manuals
Frequently asked questions
Can I connect to an advertising platform which is not integrated into Roistat yet?
Advertising platform is connected automatically using UTM, Openstat or roistat tracking codes. Advertising costs on such platforms can be uploaded manually, for example, once a month. These costs will be distributed per click automatically, and you can access costs data from any period of time.
Which platforms with automatic cost estimation are you planning integrate into Roistat in future?
Our next step is to connect Facebook. You can always suggest the platform you are using, and we can consider the possibility of its integration.
How accurate is the data from the advertising platform?
The data corresponds to the advertising platform statistics. Furthermore, statistics shows even bad click rollback.
Does the advertising platform integration require support from IT specialists?
No, it does not. You just have to connect the channel according to the manual, and attach tracking codes to your links.
Suggest a channel for integration
Send your suggestions to support@roistat.com
We will look for an opportunity to implement them.