Marketing automation from Roistat
Pick the right scenarios for effective client journey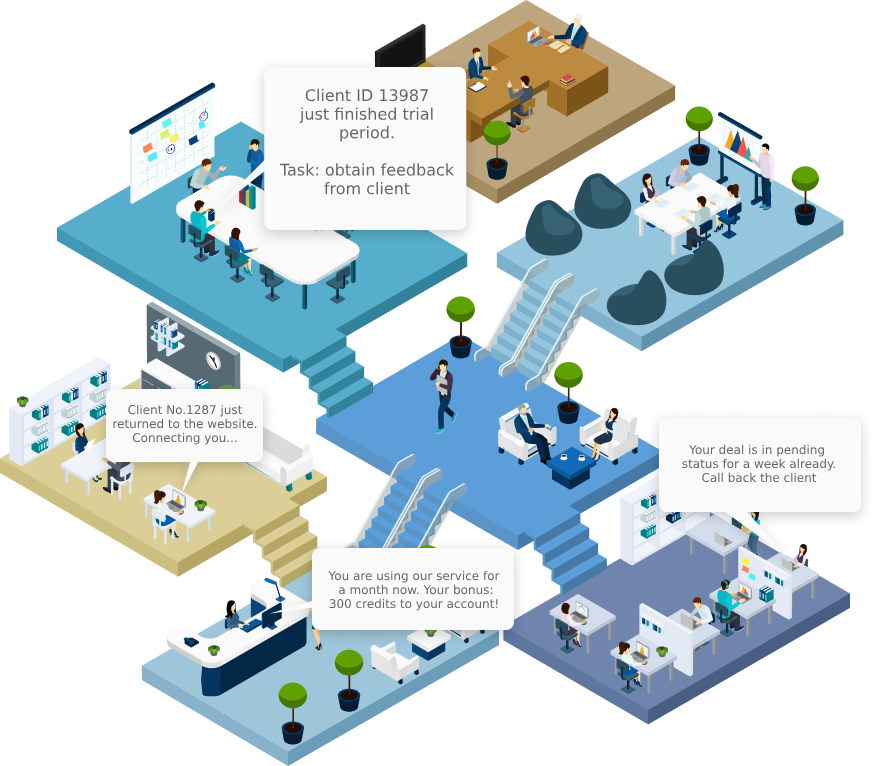 Four scenarios for automated marketing
Frequently asked questions
Why should I use marketing automation?
Marketing automation is a tool that allows you to improve your interactions with a customer on the basis of automated events. A market analyst will be able to identify sales triggers, without the help of developers. A director will be able to improve the quality of customer service. A sales department manager can automate the process of task allocation according to clients' requests.
Is it difficult to configure tailored scenarios?
Every scenario consists of three parts: the Event, the Conditions, and the Action. Roistat monitors the configured event. When the event is triggered, Roistat checks it against the conditions that have been established. If these conditions have been met, then one of the configured actions will be performed, such as:
1. Sending a notification via Slack
2. Sending an email to the customer
3. Setting up tasks for the relevant manager
Provide your customers with the best possible service, with our help
Roistat