A/B Testing
Testing your site appearance changes based on revenue, not on conversion
Do not waste your money estimating results by conversion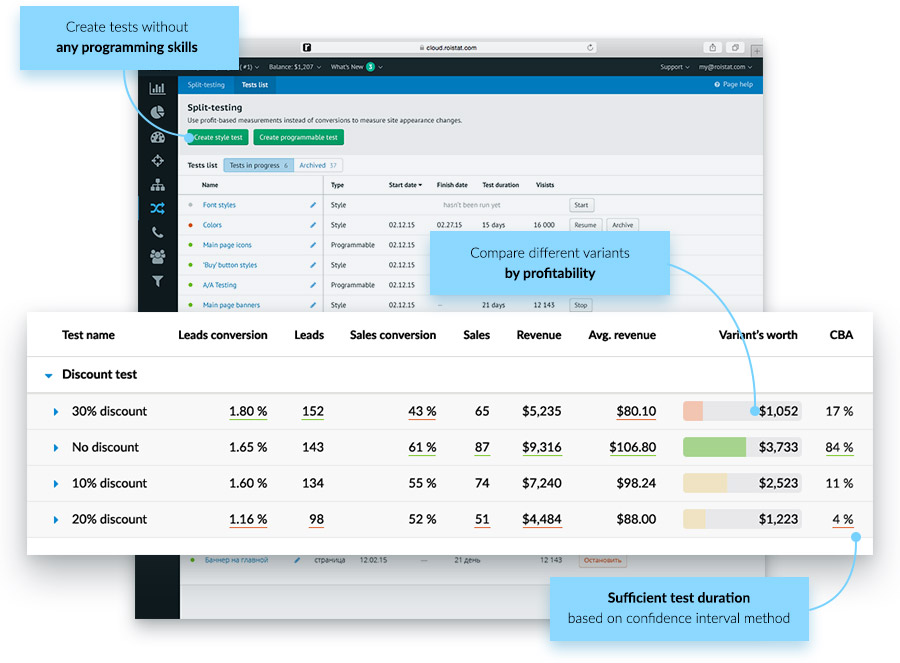 Simple test creation,
without needing help from an IT specialist

We carefully distribute
traffic by segments

We display a test's reliability
based on confidence intervals
More features of A/B testing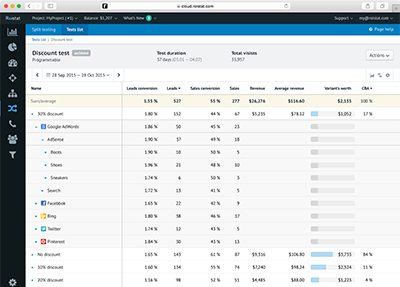 Compare the results by profitability
Allows you to increase your profit and displays variation statistics by profit metrics, not conversions.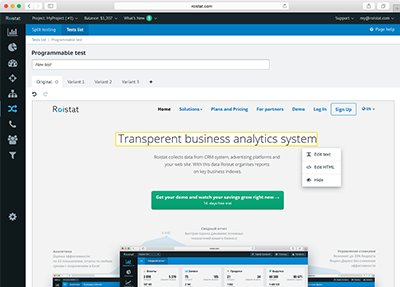 Easy test configuration
You are one click away from changing a button's color on every page of the website or testing main menu options, without any professional IT help.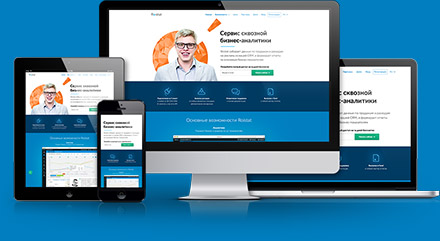 Audience segmentation
Segment the audience by browser or mobile platform, or by advertising channel.
Frequently asked questions
Do I need an IT specialist to run the test?
This depends on the difficulty of the test you wish to run. If you want to test the color of a header or a button — that's an easy task to do by yourself. If the test involves major changes to the website — you may require some technical assistance.
How do I know when it's a good time to stop a test?
That's an excellent question. During a split test, there comes a moment when further accumulation of statistics will not provide additional accuracy. Roistat uses confidence intervals to determine when it's time to stop a test.
What is a confidence interval?
A confidence interval is a metric for measuring accuracy. It allows us to understand the stability of a given statistical result when a test is repeated.
Will you help launch the first test?
Yes, we can help you with the first test, so that you can understand how it works and can run subsequent tests by yourself.